I totally missed out last month wrap up and I was almost forgetting about this month but here I am. So April wasn't actually a good month for me: mental and physical health have been an issue. Especially because my depression and anxiety increased too much with the "13 reasons why" releasing. (Click here to find out what I think about the show)
In addition I was in a reading slump and in a book buying ban. (YEAH, I KNOW).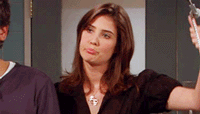 But the good thing is that I won 50£ to spend on Wordery during a giveaway and I can't wait to get the books I ordered. They pretty are amazing! Plus I also bought my YALC tickets for the all EVENT! It is my first time and I am freaking excited about this! (I also watched Beauty and the Beast in the theatre — FINALLY! — and I am so addicted with the soundtrack!)

So back to what I actually read this month…
At #OWBookClub was 'TBR' theme month and it was perfect for me that I am in a book buying ban and I finally took my TBR under 25 books! *YAY* — Until I will receive the books of the contest but a girl can't live in a book buying ban for more than 3 months! IT IS NOT HEALTHY.
We come apart by Sarah Crossan and Brian Conaghan ★★★ (full review)
Wing Jones by Katherine Webber ★★★ (full review)
Kindred Spirits by Rainbow Rowell ★★★
How to make a wish by Ashley Herring Blake ★★★ (full review)
Everyday sexism by Laura Bates ★★★★
Fantastic Beasts and Where to Find Them: The Original Screenplay by JK Rowling ★★★
Solitaire by Alice Oseman: I started in the last days of the month so I probably drag it on May.
Aside from my book buying ban I have to say I read quite a few books I just didn't completely love them. I really hope my mood is getting back on track and especially my mental health for god's sake! How has been your reading month?