All right, this comes out in the weekend and not really on a Tuesday because my mental health was pretty bad in these days and my physical health followed it but I couldn't not post on these Top Tuesday: I mean FANDOMS they are my bread. I have been in so many fandoms in my life that I couldn't even count them: I always devoured tvshows like chocolate popcorn and I constantly talk about my favorite shows (less now that I am actually a grown up and I know how to behave — kind of). Just ask my brother who doesn't even watch a lot of them and he kept watching me like I was crazy.
Thank you Broke and Bookish for this TOP TEN TUESDAY.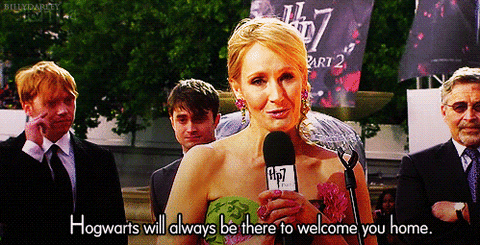 1. POTTERHEADS (Harry Potter)
There is no fandom as powerful as Potterheads and I kind of pity who doesn't belong to it: no offense really but I felt so protected and lucky of growing up with Harry Potter. Actually growing up with the series: books and movies. I don't think it will ever be another series like Harry Potter in the future. It's not possible. Hermione Granger has been my first role model. As the outsider. As the girl who could never fit in. I felt less alone with Hogwarts both on the pages and the screen.

2. THE WALKING DEAD
Nobody should ever try to say something bad about The Walking Dead in my presence. It won't be pretty.
This is my currently favorite show in the whole world. I love the humanity in this show. The surviving mood. The family that has been created even in the apocalypse world. The hope.
It is not a zombies show but a human show.
I am so sorry for the people who can't understand it.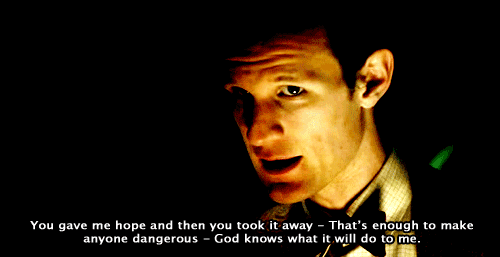 3. WHOVIANS (Doctor Who)
Oh yes! I am a whovian. I converted my entire family to watch Doctor Who. I own both a Dalek and a Tardis. I have got a bunch of Doctor Who DVDs. My favorite doctor is 11 and my favorite companion is Clara. YES!
I have found Doctor Who one of the most educative show in the entire planet and I am always charmed by Moffatt writing skills.
Even if I can't really find the passion with the new doctor and the storyline.. We will see on this season.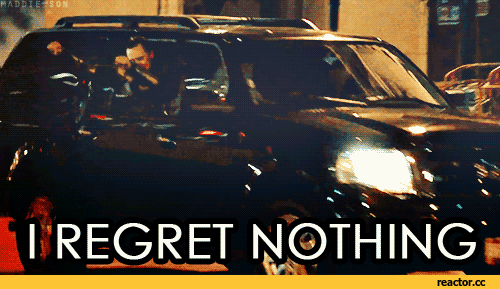 4. MARVEL FANATIC
Anything MARVEL! A N Y T H I N G…
This is my soft spot. I am obsessed with anything by Marvel. I don't care if you say "there is no plots" or "it's only special effects" or whatever that you are going to say. I am going to watch a Marvel movie and binge watch a Marvel series. I am totally obsessed with EVERYTHING but most of all: AGENTS OF SHIELD (yes, you know it), GUARDIAN OF GALAXY and DEADPOOL (I AM GROOT >> and my BFF is Rocket. That's enough said!), DAREDEVIL and IRON FIST.
Captain America >>> don't even get me start. There is a civil war at home between Captain America and Iron Man. My brother stays on the wrong side. Bad for him.
(Less than 20 days for Guardian of Galaxy but who's counting right?)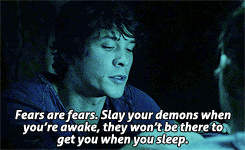 5. THE 100
Here's another show about humanity.
I have a weird connection about the 100: the premiere went on air on 19th March 2014 which is my graduation day!
I am so obsessed with this show. Bellamy. Clarke. Monty. Octavia. Murphy. EVERYBODY.
I don't ship anyone anymore. My last ship was destroyed: one of them died. And it wasn't Clexa!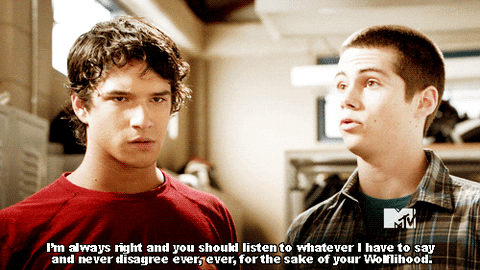 6. TEEN WOLF
Here we go with another show that people don't get.
DO NOT INSULT THIS SHOW IN FRONT OF ME. EVER.
This show is about FRIENDSHIP.
And werewolves.
But more Friendship.
And if you don't get it I am so sorry but it's your fault.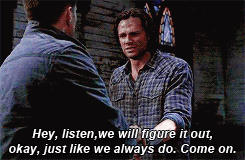 7. SPN FAMILY
This was the show of my teenager years and I loved it so much but right now it's like they are dragging the story just to make money from it.
It is not the show I used to adore anymore ❤
This is a show about brotherhood and supernatural (duh).
And it is the perfect show until the end of season 5.. Then.. Not so much.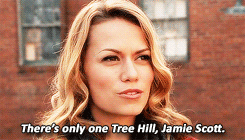 8. TREE HILLERS (One Tree Hill)
This is my show.
FRIENDSHIP. LOVE. MY ENTIRE TEENAGE-HOOD.
Oh My God. I can't.
I breathed this show. I loved it so much.
If you never watch One Tree Hill, please do it now. It's the best teen drama EVER!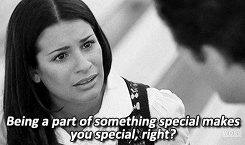 9. GLEEK (Glee)
Glee was the show for any outsider.
I was such a Gleek: I own DVDs and CDs… I have been to the theatre for the Glee concert movie and I have bought the CD, of course.
I know every single song of the first seasons and like the 80% of the last seasons.
I cried for days after Cory's death.
Glee was such an unique show but it has been dragged to more seasons than it should have had.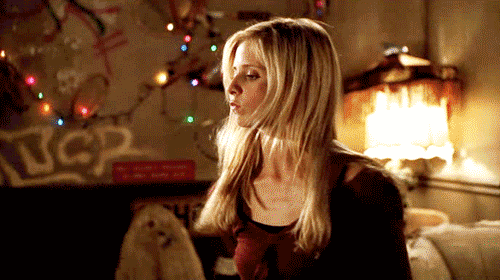 10. Scoobies (Buffy)
My first fandom EVER! I was like 7 years old when I start watching Buffy and suddenly I became obsessed with Vampires until Twilight came out and decided to ruin vampires for me FOREVER.
I think I need to binge watching Buffy ASAP. I just don't remember it really well after the first seasons. Maybe Netflix will decide to make it available soon until then I have got my DVDs.
Plus I had a bunch of posters in all my room about it!
OTHER FANDOMS: Veronica Mars, Sense8, HIMYM, Riverdale, Stranger Things, Gilmore Girls, Dawson's Creek… And definitely a bunch of others that I can recall right now.
What about you?