As I should monthly update you, I have got a new obsession. I mean this will be a Riverdale-centric post since I am trying to convert every single people who doesn't watch Riverdale: WATCH IT! But it will be a little of Iron Fist too since I just binge watched the entire season in less than 20 hours and my brother is still looking at me like I am an alien form.
So let's start with Riverdale and a bunch of reason why you should start watching this brilliant series that it will keep your breath until the last episode.
RIVERDALE
1. It is a TEEN DRAMA — finally, it was from One Tree Hill that the CW didn't have a real Teen Drama aka without powers, zombies and DC heroes. But it's not only a Teen but it is also a mistery/crime, sort of like Twin Peaks maybe? I mean there is a guy who died in the first episode and everybody is suspected.
2. You can read about it. Every bookworms need something to read and Riverdale is not an original series but it's the adaption of Archie a comicbook series that you will definitely know about it if you are American but it is pretty new in Europe and they are having the first re-print now with the TV characters. Guess who already purchased the first number? ME!
3. FREAKING AWESOME FEMALE CHARACTERS! You are going to love Ronnie and Betty. I am personally more a Betty but I adored Veronica: she is like a Blair Waldorf (as my best friend always said) but with integrity and kindness. Instead Betty is like a Veronica Mars with really crazy parents!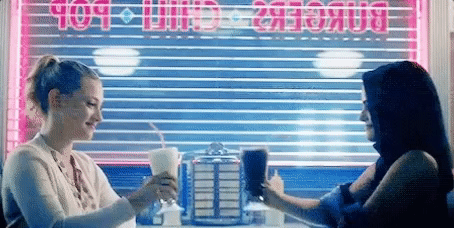 4. We have got a Jughead. Nobody has a Jughead. He is such a mystery, plus the comicbook character is asexual and if the CW is going to follow the storyline we could have the first asexual character in a teen drama EVER. If not in the history of TELEVISION.
Look at him. HE IS ADORABLE!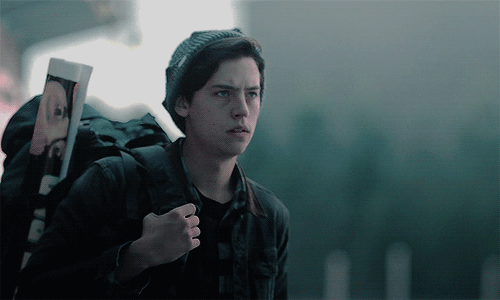 5. Hot male character probably younger than you. If you lived in the One Tree Hill time it is probably than you are in your mid-20 or so and when you will understand that the lead character was born in 1997 you will definitely have a mid-age crisis but you know he is an adult. Archie is also a ginger, an athlete and a musician. Plus, his father is Dylan McKay. I MEAN!
Hello, Archie!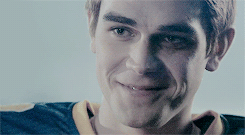 5. MUSIC! As I was saying Archie is a musician but we also have a black- girl band the Pussycats which they also have a series of comicbooks. Like every character has a series of comicbooks (Also Jughead and Ronnie/Betty).
And last, this is a curiosity that I have found out while I was absorbing every news about Riverdale: the character of Sabrina, the Teenage Witch has been launched for the first time in an Archie number and only later they decided to make a TVSHOW! (WHAAAAAT?!)
Plus, if you like in the UK you can watch Riverdale on NETFLIX. Lucky you!
IRON FIST
I watched like 10 episodes in a row of this show. I missed so much a good Netflix-Marvel show (I didn't like Luke Cage) and Daniel Rand acquired the 2nd position as my favorite Defender after Daredevil, of course.
I definitely fell in love with Finn Jones who also known from Game of Thrones but he gave everything in this show: he is outstanding. No matter what all the critics says — HE IS AMAZING IN HERE! AND I FREAKING LOVE THIS SHOW! It didn't slow down a bit and I couldn't stop watch it.
The fight scenes are not at Daredevil's level. But God if they are enjoyable.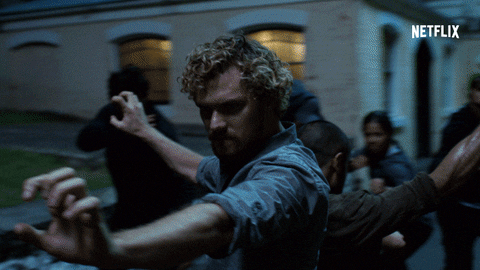 Plus, we have got Claire. I read bad comments about her but she is also a fresh air everytime I watch her appeared in a Netflix-Marvel show. How can you not love her? The voice of the reason.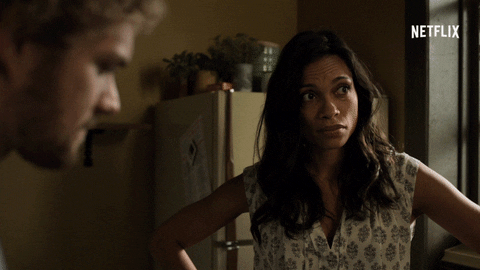 Just equilibrate your CHI, breath and become the new IRON FIST. Watch it now on NETFLIX!