This year I really want to focus more on diverse shows and books: our media really need to reflect the real world and not just a white rich world where there is no racial, sexual orientation and health difference. It doesn't make any sense to me. So I want to start the year with my TOP THREE SHOWS that I think they respect pretty well the diversity and variety of our complicated world.
SENSE8 – NETFLIX

I don't think it will ever be a more diverse show then SENSE8. Currently, there isn't. Sense8 faced diversity in all its forms: race (caucasians, asiatics, PoC, ispanics and indians characters), sexual orientation (straight, gay, lesbian and transgender characters), mental health (depression), feminism (there is NOT one single badass female character in it). In Sense8, you can see the entire world and cultures and NOT only but the characters are linked to each other so everybody can relate to the other. It's just pure magic. Please, if you haven't watched the show yet: go on your netflix account and start. You have until May to catch up before S2.

CLASS – BBC

Class is a Spinoff of Doctor Who written by Patrick Ness (yes, the YA author) and it is pretty good. It is a quite diverse show since it shows white, PoC and muslism characters, we got a polish character and you can listen he's magnificent accent. It also potraits homosexuality between an alien and a human and there are no bullying acts about it… Homosexuality passes as a normal thing. Nobody has any jokes about it and I really appreciated this, especially since it's more a teen drama show. You can catch up on Class on BBC: the S1 has been made up of 8 episodes — there are no words about a possible S2. You can definitely watch it even if you never watch Doctor Who.
HOW TO GET AWAY WITH MURDER – ABC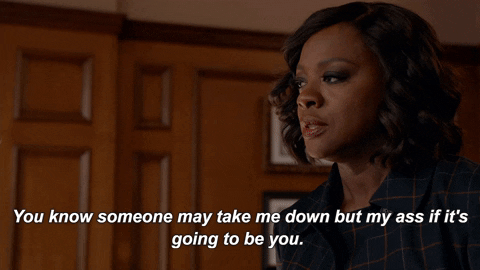 Talking about badass female characters… I dare you to find me a character tougher than Annalise Keating: a black woman with a difficult past who became one of the most respected lawyer of the state. She never lost a single case!
The show not only potraits kickass female chacters but quite a good amount of different races even if the asian character is a genius on computer (quite a stereotype here). We also got a good representation for gay people: Oliver and Connor are the most love couple; also, the main character is bisexual. Shonda's show currently consists of 3 seasons — the second part of S3 should start briefly. You should catch it up, expecially if you love thriller.
Other show you should check out for their diversity are The Walking Dead, Orange is the new black, Teen Wolf.. I'm definitely gonna make other post like this during the year.