Hello readers, I'm writing this post with the flue and the fever so I hope you will forgive me for the lack of content and pictures and everything. Sorry.
December wasn't a really good reading month for me; I've bought TWO Christmas short stories collection books, I started (maybe) the wrong one and never finished it so I found myself with an entire book which probably will pend on my TBR for an entire year but the good thing is that I've found a shelter in re-re-reading one of my favourite book: HARRY POTTER and The Prisoner of Azkaban. I really need a good book for the end of year and even if I'm super slow on reading it because I'M SO SICK I still enjoyed it! ❤
Plus, I've accomplished my goodreads goal of 2016: 50 BOOKS! And I read 51 BOOKS!

So here is my DECEMBER WRAP-UP:
NEMESIS by Anna Banks  ☆☆☆☆
MORE HAPPY THAN NOT by Adam Silvera  ☆☆☆☆
MY TRUE LOVE GAVE IT TO ME by Stephanie Perkins  ☆☆
HARRY POTTER AND THE PRISONER OF AZKABAN by JK Rowling (re-reading)  ☆☆☆☆☆
Plus, since Tuesday was my birthday I already pre-ordered two books that are coming out next month: "History is all you left me" by Adam Silvera and "A quiet kind of Thunder" by Sara Barnard.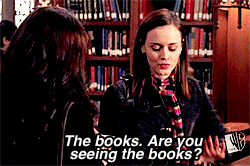 I also received a bunch of books between Christmas and my Birthday, but I'm going to share my holidays haul when my head will be function by itself 🙂
Happy new year folks!
I hope you won't spend it in bed as I probably will.