TITLE:  More Happy Than Not
WRITTEN BY:  Adam Silvera
PUBLISHED BY: Soho Teen
HOW I GOT IT: Wordery
VERSION I READ: paperback
PAGES: 300
(PLOT BY GR) In the months after his father's suicide, it's been tough for sixteen-year-old Aaron Soto to find happiness again—but he's still gunning for it. With the support of his girlfriend Genevieve and his overworked mom, he's slowly remembering what that might feel like. But grief and the smile-shaped scar on his wrist prevent him from forgetting completely. When Genevieve leaves for a couple of weeks, Aaron spends all his time hanging out with this new guy, Thomas. Aaron's crew notices, and they're not exactly thrilled. But Aaron can't deny the happiness Thomas brings or how Thomas makes him feel safe from himself, despite the tensions their friendship is stirring with his girlfriend and friends. Since Aaron can't stay away from Thomas or turn off his newfound feelings for him, he considers turning to the Leteo Institute's revolutionary memory-alteration procedure to straighten himself out, even if it means forgetting who he truly is.Why does happiness have to be so hard?
REVIEW: What is happiness? How can we find happiness? Does changing ourselves for being accepted by others can lead us to real happiness? Does acceptance is that important in our lives? These are the questions that will pop up in your mind while reading 'More happy than not' and the story will answer them. Not in the way that you think.
'More happy than not' is my 50th book of the year and Adam Rivera tells Aaron's story in a such unique and brilliant way. Since page 1 I knew there was something more about Aaron's than what I was currently reading about. I had the feeling that the author was hiding something from the reader for the entire time but I didn't know how much hiding there was.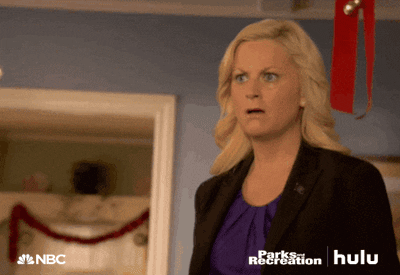 And trust me, you won't understand the whole story until you will reach the last page of this book.
"More Happy than Not" by Adam Silvera tells the story of Aaron Soto, a kid who is looking for happiness after his dad's suicide. He thinks he can forced himself to be happy drowning and scarred himself with happy faces but reality is so much different than what he thinks. Adam Silvera knows how to destroy a reader: don't let all the happy faces at the start of every single chapter fools you — this book will kill you. But then you will be happy about it?! (Sorry, I could never stop with my Harry Potter references).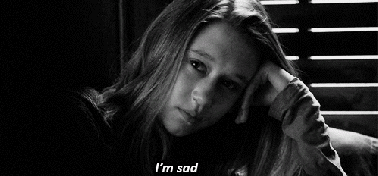 I won't say anything more because otherwise I'm going to spoil the real plot of the book and I'M NOT GOING TO. Just read it.
FAVOURITE QUOTE
"Memories: some can be sucker punching, others carry you forward; some stay with you forever, others you forget on your own. You can't really know which ones you'll survive if you don't stay on the battlefield, bad times shooting at you like bullets. But if you're lucky, you'll have plenty of good times to shield you."  
READ THIS BOOK: I've bought this book after a bad time: it was actually the day I learned Mr. Trump would be the next president of United States, so I ran into Adam's tweets about it and there were exactly represented my thoughts that I just wanted to try one of his books: he got just one book published so it wasn't an hard choice. I just thought that if he had that impact on me for just few tweets how a book written by him could have done to me? I COULD HAVE NEVER IMAGINE IT!
The world needs more diverse books, especially our current world. Support books that don't have the white straight guy who does thing and always gets his happy ending. SUPPORT DIVERSE BOOK. In particular, support this author who has earned my pre-order in a few weeks — ADAM SILVERA IS OUTSTANDING! READ IT/HIM NOW.
History is all you left me is getting out in exactly ONE MONTH. PRE-ORDER IT, NOW!