TITLE: A court of mist and fury
WRITTEN BY: Sarah J. Maas
PUBLISHED BY: Bloomsbury Children's
HOW I GOT IT: BookDepository
VERSION I READ: paperback
PAGES: 640
(PLOT BY GR) Feyre survived Amarantha's clutches to return to the Spring Court—but at a steep cost. Though she now has the powers of the High Fae, her heart remains human, and it can't forget the terrible deeds she performed to save Tamlin's people. Nor has Feyre forgotten her bargain with Rhysand, High Lord of the feared Night Court. As Feyre navigates its dark web of politics, passion, and dazzling power, a greater evil looms—and she might be key to stopping it. But only if she can harness her harrowing gifts, heal her fractured soul, and decide how she wishes to shape her future—and the future of a world cleaved in two. With more than a million copies sold of her beloved Throne of Glass series, Sarah J. Maas's masterful storytelling brings this second book in her seductive and action-packed series to new heights.
REVIEW: This book just killed me. I really didn't want for it to end. I feel disgusted for myself, I mean how I even liked TAMLIN? HOW?! You stupid fucking traitor. I can't believe it Feyre's lips touched yours. OMG, I'm going to throw up! If you've missed my goodreads reactions while I was reading it, here's a few of them:
TWO SECONDS IN TAMLIN'S WORLD
Take him out of my sight! GO AWAY!
Me remembering the fact that I used to like Tamlin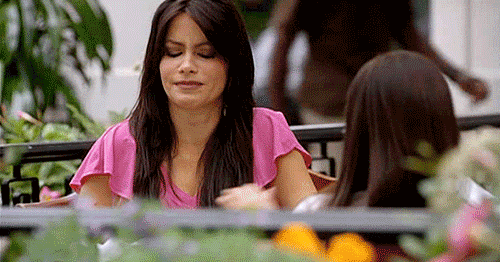 ME in every Rhysand and Feyre's scene! (Do they have a shipping name?)
ME AT THE END OF THE BOOK
I read about a lot of people who complaint about Feyre fell in love with another character so suddenly in this book. Sorry to give you this news flash but people changed especially when you are that young, you can think that you are in love with someone when you ARE not. Remember that all the feelings are from Feyre's point of view and remember that sometimes we all tend to exaggerate and make things bigger than they are. Also you should not forget that Feyre faced a life-changed situation at the end of ACOTAR and she is not the person who she was before.
Plus I'm so proud of her for sticking up for herself and got far away from a domestic abuse.
And yes, Tamlin was so kind in the first book and just changed suddenly on ACOTAR: that is called developing of a character or maybe we just started to know the REAL Tamlin. Remember that also real people doesn't always seem what they REALLY ARE. Most of the time people passed their time to defend the attacker because "I know him/her he could never do something like that" instead of supporting the victim.
I just wanted to leave this out there.
I really loved this book and my feelings were pretty much crushed and I can't wait for the third one — I AM PRE-ORDER IT as soon as I can.
Just one little thing: Sarah J. Maas you are a GOD. I've never read such a well written sex scenes. SERIOUSLY! AMAZING! Thank you!
FAVOURITE QUOTE
""He thinks he'll be remembered as the villain in the story. But I forgot to tell him that the villain is usually the person who locks up the maiden and throws away the key. He was the one who let me out." "